Forcing users to register to read posts?
09-14-2022, 02:26 AM
Tell me what's your opinion about that.
It would be nothing like STW: guests would still be able to see the forums, the threads, and click on threads, but the text content of the posts (except the first one), would be hidden for non-registered users. Something like this: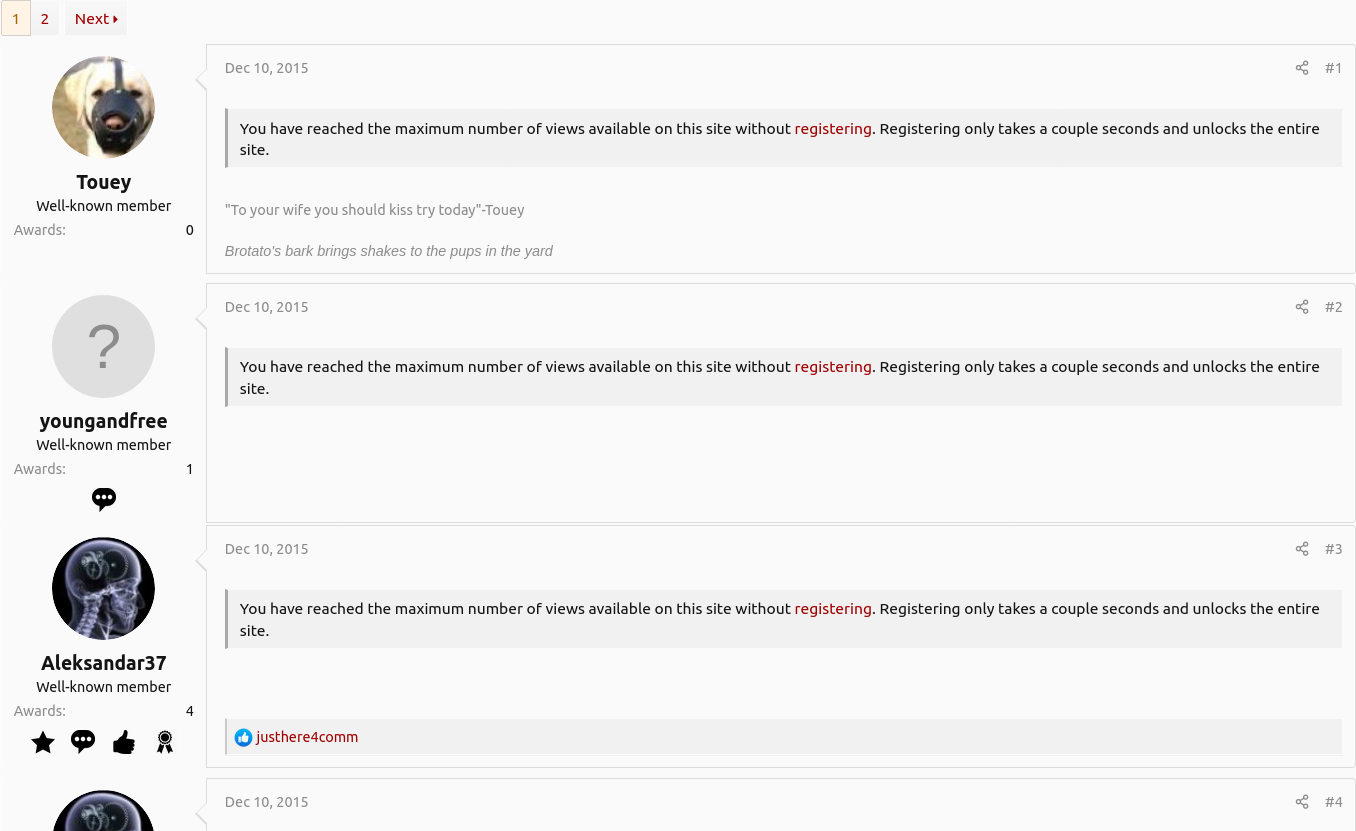 Once registered, users would feel like they could as well use their account to participate.