Best U.S. Places To Live For Whites
11-14-2018, 05:32 PM
I think you're half-assing it if you move anywhere other than White City, OR.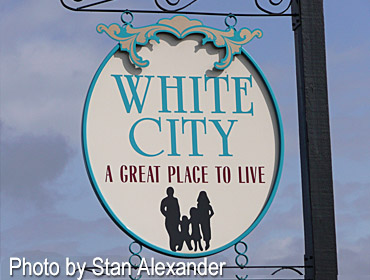 It's a great place to live. It says so on the sign. In fact it says that picture was taken by Stan Alexander, whose name leads me to believe he's the whitest son of a bitch around.
I've been to Portland. The only minorities I saw were working at the indian casino, so you should be a-ok.
***EDIT: I apologize. It was quickly brought to my attention that its racist to assume White City photographer Stan Alexander is a white. ***
Aloha!