Mexico City - the Paris of the Americas or a chaotic clusterfuck?
10-17-2018, 10:26 AM
These are my impressions after approximately two months in Mexico City. I will start with the conclusion and then go into each point in detail.
Conclusion
If you can
- Deal with the reality of living in a city like Mexico City
- Are fine with settling with a 7
- and looking for something more serious
then Mexico City could be the place for you. Otherwise, it is most likely not.
Deal with the realities of living in a city like Mexico City.

Mexico City is huge but you probably already know that. However, people like to tell you on the internetz that there are certain parts of the city, where you can escape the trouble and live a great peaceful 'European' life. Hell, this city even gets compared to Paris - more about that later. People usually call these areas Condesa, Roma or Polanco. While I haven't lived in Polanco, I have lived in Condesa and Roma during my stay and I definitely cannot agree with this sentiment.
Maybe you can have a peaceful life when you walk in circles on Avenida Amsterdam the whole day but once you leave these little side streets, you will be confronted by the reality that is living in Mexico City. First of all there is an incredible amount of noise. Apparently everyone is allowed to just grab a megaphone and walk/drive through the streets to advertise whatever they have. This phenomenon is hard to explain and you have to experience it yourself but you constantly hear some people shouting stuff around through their speakers, may it be for collecting metal parts, selling fruits or just other random stuff. Besides that, you have an extreme amount of traffic and plenty of street food vendors, of whom many like to play music at their stands. The sum of all of this is an ocean of unpleasant noise, which I haven't experienced in any other city like this. It is pretty much impossible to enjoy peacefulness or silence every now and then because the noises continue even at night (on a lower level). Mexico City is not just huge, it is also extremely noisy.
So, someone 'smart' at Huffington Post wrote
'Why Mexico could be the next Paris.'
. Why do journalists always have to write that 'x will be the next y'? This one is especially ridiculous though. While Paris surely has lost some of its glory in the last decades, comparing Mexico City to Paris is quite an insult to the latter. Sure, Mexico City has a lot of museums and a few nice buildings but it cannot compare to major European cities on any level when it comes to architecture or culture. Yes, there are many museums but quantity isn't quality. I have visited 4 or 5 of them and then stopped, because most of the exhibitions were frankly speaking rubbish. The same goes for the music scene unfortunately. I was mildly excited for this city, because I like music concerts a lot, and there are plenty of them in this city but jeez, most of these bands should go back to the rehearsal room for a while before playing gigs. The same goes for the DJs in the electronic music clubs. They were very average, not to say bad. I've visited probably 10-12 local concerts and parties and none of the artists stuck with me. Too bad, I had really been excited about that. Anyone who is used to a good music scene from his city, will have a hard time to find something worthwhile here, even though there are plenty of shows happening pretty much every day.
Now you got a big and noisy city with a lot of average cultural offerings. How would you price that? If Mexico City was cheap, I could live with the points stated above. But it is not. The rates you pay in Condesa and Roma for rooms or apartments are quite high and make this city very overpriced to me. 800-1000 USD for a decent 1br apartment, 350-450 USD for a decent room? Why not just move to Berlin or a second-tier city in Europe? You would get higher quality of culture, prettier girls and less noise for the same price or even less.
Not all is bad about the city. If you like fatty and heavy food, there are plenty of very cheap and tasty options around. Watch out for traveller's diarrhoea and choose food vendors with caution. On Sundays the streets get blocked, which means less noise and the ability to explore the city via bike. In general you can rent bikes for very cheap and explore the city that way. There are pretty much all international brands available in this city, so shopping is easy. Even electronics can be purchased at normal prices, which is a distinction to the rest of Latin America. Flights to the U.S. are cheap, same with flights to other Mexican cities. If your Spanish is bad, you could easily find people who speak very decent English.
Okay, so about the girls:
Fine with settling with a 7
Beauty is a rare occurrence in Mexico City. You will see very few beautiful people in everyday life. The average girl in Mexico City is a 4-5. There are 6s and 7s but after that there seems to be a glass ceiling. I have seen very very very few 8s during my stay there. Maybe around 20 in 2 months. In Eastern Europe, on central squares, you can sometimes see 20 8s within 30 minutes. To further develop this comparison, I would argue that you could take a random girl from the streets in Ukraine and there is a good chance that she will be in the top 5% in Mexico City. Keep in mind: I'm saying this with a HUGE fetish for latinas. Any girl with dark hair and dark eyes already gets a +1 from me.
I have visited
- art galleries
- museums
- rock concerts
- jazz events
- tech events
- parks
- malls
- supermarkets
- gyms
Any kind of place you could imagine but there were simply pretty much no attractive girls around. The only place where I saw several 8s at once was at techno parties. Now, if you have been to a techno party, you know that they are very bad for meeting girls. They are dark, loud, people come with their friends and primarily to dance and not to talk to other people. So if you come to CDMX to meet an 8, I wish you good luck. The main challenge will be actually finding one. Of the ones that I saw 90% were in the company of a guy. It is simply not a reality that you see a beautiful girl walking around by herself in Mexico City. I have not seen it happening at all.
A few fun facts about the few 8s that I saw. It might be a coincidence but a majority of the 8s that I saw were with a guy that I would describe like this:
Long hair guy, who has something of an artist touch about him. Think of Kurt Cobain or Thom Yorke or Russel Brand. Could be the frontman or guitar player in a rock band. Bonus points if slightly fucked up and/or feminine aura. It is really obvious: Guys with long hair and beard are doing really well here. The percentage of this type of guy is also way higher than anywhere else I've been to so far. My female friend said the following about this: She claimed that in the last few years it had become a trend in Mexico City that the girls are really into this type of guy. And her theory is that the guys who look like that, have found out about it and are coming here now, since they know that they will be doing well.
In Europe, normally the fit guys with short hair take home the girls but here in Mexico City there seems to be a strong preference for the artistic and androgynous long hair guy. Pretty much every girl here loves Kurt Cobain. Just talk to them about it and you will see. In general there seems to be very little appreciation for physical fitness. People here simply don't care. You pretty much see no guys who are fit. Girls also aren't fit. If a girl is pretty, it's because she has a cute face but there aren't any fit bodies around. If you like well-toned, fit bodies, this place is completely wrong for you. Even in the gym that I visited, 80% of the girls were quite out of shape. I maybe saw 1 or 2 girls in the gym, who I would consider 'fit'. Obviously the national diet plays its parts, since it mostly consists of heavy food.
So, now what about the girls who aren't 8s?
Looking for something more serious
I've got to be honest: It was very easy to hook up with girls who weren't 8s. Most of the time, all you had to do was to show up. At any club or bar that you went to, after 10 minutes, you could tell which girls liked you and then all you had to do was to say hi and take it from there. ONS also weren't a problem and happened several times. However: These ONS usually came with a caveat. Every girl that I hooked up with was looking for something more than just hookups. It wasn't this Western mindset of uncommitted fun but rather girls were hoping for a relationship.
In general I got the impression that the girls in Mexico City were quite relationship-oriented and saw the sex just as a first step towards this direction. Since I was just looking for fun (due to my limited time in the city), I burned a few girls on the 3rd / 4th meeting when it came to this topic. After a while I started saying that I wouldn't know yet how long I would stay, in order to not burn my leads so fast. So yes, if you are looking for something serious, this is the place. The girls were very much not bitchy or flaky or playing games or anything like that. They always showed up (more or less on time), responded to messages, played it real, etc. Definitely the place to find a LTR. Talking about sex. The sex I had here was very average. It wasn't bad but it wasn't great either. Obviously if 90% of the girls aren't fit, it's difficult to have amazing sex. Most of them didn't really know how to use their bodies or lacked a bit of craziness or unexpectedness in the sheets. Since they are 'latinas' officially, I had different expectations.
Day-game:
As I said, very tough in this city. Definitely NOT in Condesa or Roma, because there are hardly people on the street, besides food vendors. I would go to the Centro Historico and just go for the masses. Try fashion stores.
Night-game:
Haven't really been to table clubs or high-end bars. I go out to have fun and listen to music that I like. That's normally a good way to meet girls with similar interests. It's possible here as well (I got most of my lays from night-game) but the girls aren't that pretty on average.
Online-game:
I really don't believe in using OG to meet women, because it tells me that something is fishy about her, as long as she hasn't just moved to the city. Attractive, interesting, well-integrated, non-sluts have simply no need to use OG, because they will have plenty of options from their natural environment. 

I'm mostly using tinder travel to get a rough idea of how desired I am in a certain market. I know it's flawed but it's a rough indicator. I got very few matches in CDMX compared to other cities in L.A. I got way more and more beautiful matches in other cities in L.A. and even in apparently 'difficult' countries like Argentina. Whatever the logic is behind that… 

There are some beautiful girls on tinder in CDMX but you will see very quickly that they are only there to grow their Instagram follower counts, so I doubt if they even live in the city. (Mexico City has a history of being 'used' to grow social accounts. The same happened with Spotify 'clicks' in the past.)
Conclusion
So what's the overall conclusion?
I don't think Mexico City is a horrible place but it didn't vibe with me at all. I find the city way too noisy, chaotic and simply lacking beauty. There are very very few beautiful girls and most of them are in the hands of some guy, who's been around longer than you. If you don't care about that and you are fine with settling with a 6 or 7, you shouldn't have a hard time doing so. The girls in Mexico city are easy to hook up with and play it real for the most part. On the other hand: If you are a Jesus-type long-hair guy and you like rather unfit girls with cute faces, who are into drinking craft beer and going to rock concerts, then you could come here and have a good time. Just don't expect any stunners.
If I would come to Mexico City again? Most likely no.
End of report

For those who read this report, where would you recommend me to go next?
I'm looking for more fire, more beauty and just more raw sexual energy - the crowd in Mexico City felt very plain to me - pretty much not latin. A place where you can meet beautiful girls on the streets. I love day game and this was pretty much not possible in CDMX. I think I will head to Colombia next but I heard that it's a lot of pay to play there (directly or indirectly) and that older guys with money do a lot better. I understand that money goes a long way in L.A. (like in most parts of the world) but I would like to reduce this element as much as possible, because I don't enjoy transactional relationships very much.
I'm in my 20s, so I'm looking for nice college girls, who want to have a good time with someone who they like for their personality and their looks. This is usually the easiest with middle class girls, who don't need you as an ATM but also don't have the spoiled attitudes of upper-class girls. However, there seems to be very little middle class in Latin America. Right now I'm considering going to Argentina or Uruguay, since they seem to have the largest middle class in L.A. Any recommendations on where to go next?
Attachments
A lot of girls in Mexico City look similar to her. She has a quite common face type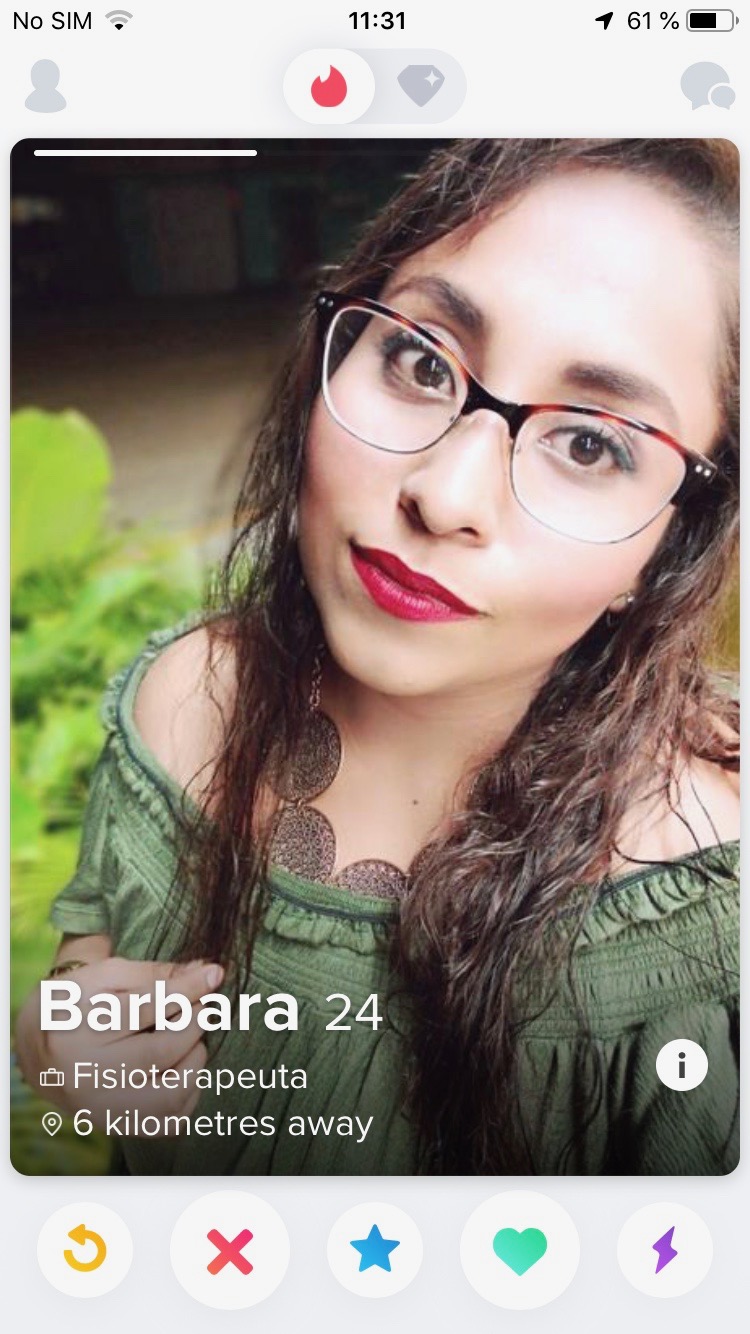 A cute, slightly alternative, potentially foreign girl in Mexico City would be something along these lines: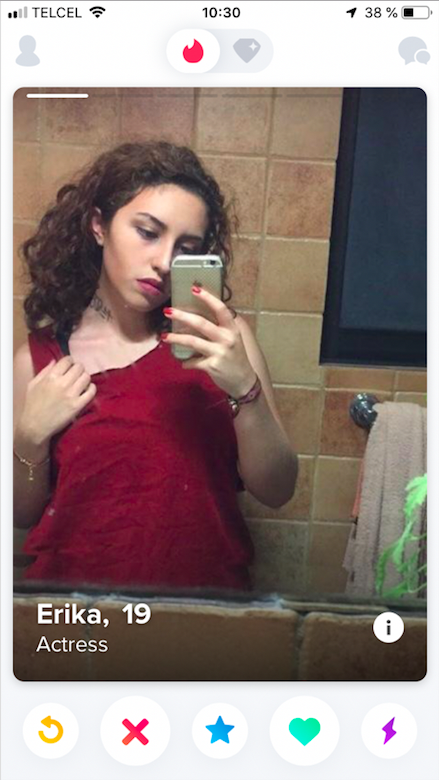 This girl would be top 1% in Mexico City