The Darwin Award Thread
08-30-2018, 03:12 PM
Well, that's pretty fucked up.
Quote:

Quote:



US woman dies after boyfriend 'cut brakes to make crack pipe'

A Pennsylvania man has been charged with homicide after admitting to police he cut his girlfriend's brakes in order to make a crack pipe, US media reports.

John Jenkins, 39, is being held without bail for the death of Tammy Fox, 38, who died after her car veered off the road, striking a tree and parked cars.

A police investigation revealed three of the brake lines in the vehicle had been cut.

Mr Jenkins is scheduled to appear in court in September.

Pennsylvania state police did not respond to immediate requests for comment.

A witness cited in the criminal complaint said that Fox's car appeared to be travelling at approximately 50mph (80km/h) and that the car's brake lights flashed on and off just prior to the crash, the Scranton Times-Tribune reported.

She was pronounced dead at the Geisinger Community Medical Center in Scranton.

Court papers say Mr Jenkins and Fox were together the night before the accident.

Mr Jenkins told police Fox was "driving him crazy" looking for a pipe to smoke crack in, according to local media.

He reportedly told police that instead of going to the store to buy a pipe, he cut the brakes while trying to find a piece of metal to use.

Fox is survived by her five children, according to a GoFundMe fundraising page set up by her family.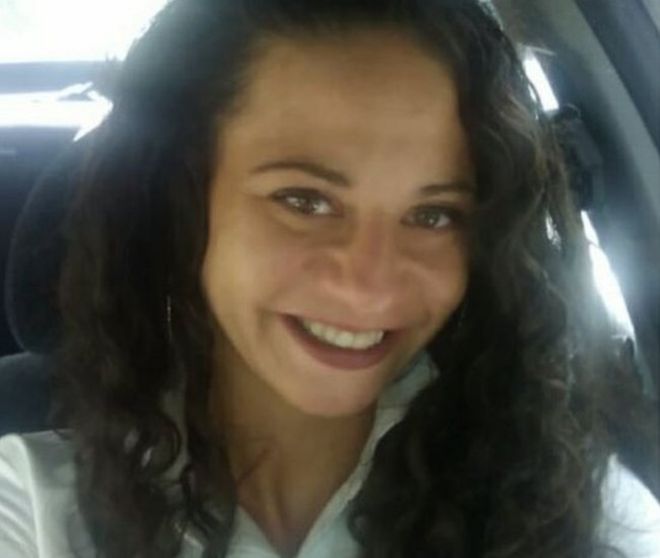 https://www.bbc.com/news/world-us-canada-45350266