SJWs shut down Hugo awards
08-25-2015, 02:41 PM
Quote: (08-25-2015 01:51 PM)Vicious Wrote:  

The Sad puppies had a good thing going until Beale just walked into the living room and pissed on the carpet. At this point SP could have at the very least taken some stance to differentiate themselves (obviously they dont' think so and we see the result now), because Beale was getting far more out of the deal than the other way around, especially since he nominated himself several times.

What will happen now is that unless the Hugos change their ballot and voting process the future awards will be owned every year by SJWs.
Why should they have to take a stand on someone else's actions? Does Roosh apologise to the world for the actions of RSD?
Vox wasn't even involved when they Sad Puppies originally nominated him for best novelette. He got no-awarded, 6th place in a 5-book race. The story he was nominated for is possibly some of his best work, but got locked out because he's a 'bad person'.
If you go back, you'll struggle to find any evidence of Vox Day starting a fight. He is ruthless, but only when provoked. You only hear about his responses, never the build-up.
This year he'd decided to push as far as he could. He's nowhere near as moderate as the Sad Puppies organisers, and if you look at the numbers, he could have used Rabid Puppies to no-award even more categories. He didn't though - the SJWs did it for him, they burned their 'own' award to the ground rather than let bad people get their hands on it.
Look at the people who oppose him: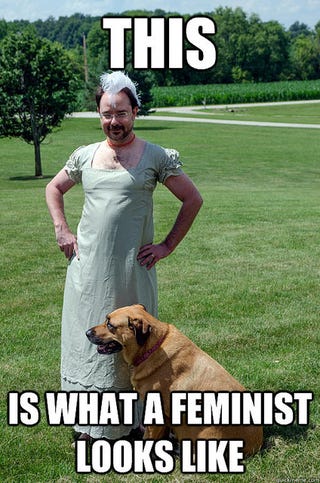 They have already changed the rules to try and stop the Puppies next year - I look forward to the wailing and gnashing of teeth when their knee-jerk reaction to badthink fails to have the desired effect.
---
"I'd hate myself if I had that kind of attitude, if I were that weak." - Arnold